Location of Boute Hiyoshi Chez Moi and surrounding of Hiyoshi St.
Location of Boute Hiyoshi Chez Moi
1-24-11 Hiyoshihonchou Kohokuku Yokohama 223-0062
Our flat is only 100m and 2min walk from Hiyoshi Station.
Come to desk of management office of 1st floor.
From Hiyoshi Station,go to west side and take Futsuubudoori seeing Mcdonald at left side and go straight.
Turn left at crossing of 7-eleven conviniencet store and you can see our flat at left side.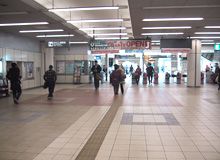 Hiyoshi St.EXIT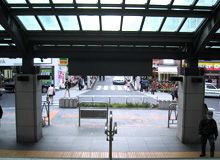 Left side Hiyoshi St.
Futsubudoori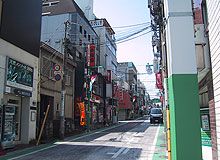 Go straight at Yoshinoya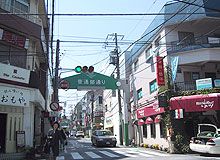 Go straight at crossing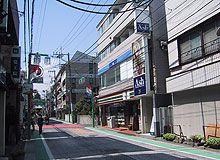 Turn left at 7-eleven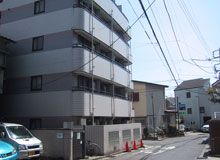 Our flat at left
Surrounding Hiyoshi St.
Hiyoshi is so called calture area and Keio Univercity,High school and Middle School and also Nihon high school and middle school are located. Police station is in front of Hiyoshi St.Tokyu department store is on the station. High-class food shop,Yamada denki,UNIQLO MUJI,Book shop,100yen shop etc. are available. At left side shop street,there are post office,many bank,many convenient store(7-elevem, FamlyMart, Loson, apmp),many restaulant,izakaya,cleaning shop,medicine shop and very convenient.Futher more there are cheap food shop(PIAGO,Nagae).Within 10 min walk,thre are big shopping centres(APITA,OK).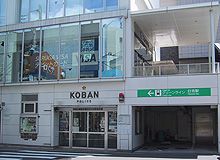 Police station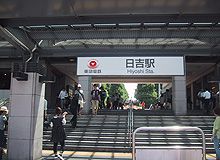 Hiyoshi St.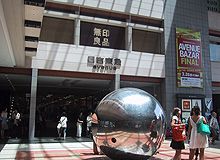 Hiyoshi Deparment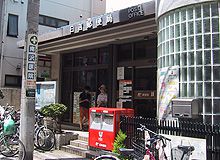 Post Office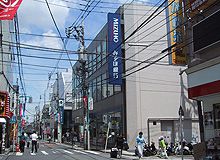 Mizuho Bank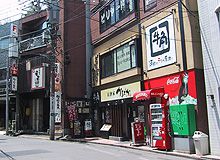 Izakaya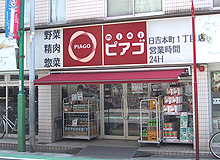 PIAGO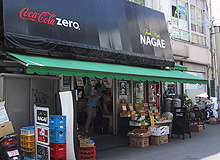 Nagae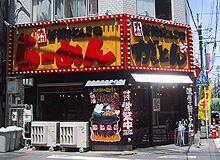 Noodle shop

To Top