TRANSPORTATION
Connection from Toyoko Line Hiyoshi Station
Hiyoshi Station of Toyoko Line is located almost at middle of Yokohama and Tokyo Shibuya and connected to Hibiya Line and Meguro Line.It is very convenient to go to middle Tokyo and Centre of Yokohama.In addition,by using Green Line of subway,you can go to Kohoku New Town and also connected to Yokohama Line and Denentoshi Line.From Musashikosugi station,it is easy to connect to Kawasaki, Mizonokuchi and Shinagawa direction.
From Toyoko Line Hiyoshi satation
Shibuya St:16min by special express
Ginza St:30 min by Hibiya Line
Yokohama St.:12 min by express
Roppongi St:25 min by Hibiya Line
Motomachichuukagai:19 min


(By Minatomirai 21 Line)

Shinagawa St:10min by Yokosuka Line
from Kosugi St.
Kawasaki St:20 min
Mita St:26 min by Meguro Line
Mizonokuchi St:20 min
Shinyokohama St:15 min by Yokohama Line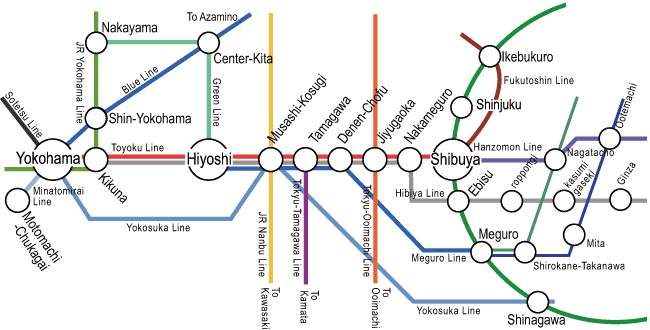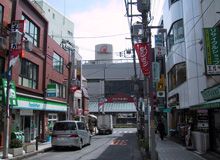 Hiyoshi Station west entrance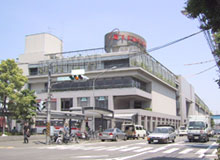 Tokyuu Department Store and
Hiyoshi Station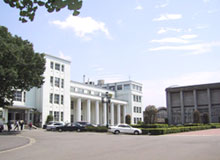 Keio University Hiyoshi Campus
Shibuya and Yokohama
Shibuya Station is 16 min by special express.Shibuya is one of big centre of fashion and businesso of Tokyo.Toyoko Line is connected to Fukutoshin Line at Shibuya and directly connected to Harajyuku,Shinjyuku,Ikebukuro and further connected to Seibu Line and Tobu Line.Through transfer at Shibuya station,you can connect to JR Yamate Line, Inogashira Line,Ginza Line,Hanzoumon Line and Denentoshi Line. By transfer at Musashikosugi Station,you can go to Kawasaki and Mizonokuchi direction.Also at Musashikosugi,you can go to Shinagawa,Tokyo and Narita by airport Express .
To Kohoku New Town direction,you can use Green Line and connected to Nakayama of Yokohama Line and Azamino Station of Denentoshi Line. To Yokohama direction,you can go to Shinyokohama Station by transfer at Kikuna St. Yokohama Station is 12 min by express.Many department store is located at Yokohama Station area and convenient for shopping.Minatomirai area is business area and this area is from Minatomirai station.Prefectual office,city office and big pier for overseas Route are from next Nihonoodori station.Terminal station of Minatomirai is Motomachi Chukagai station and very near to biggest china town in Japan and also near to park hill to be able to see all Yokohama harbor.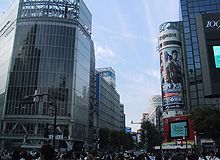 Shibuya St.crossing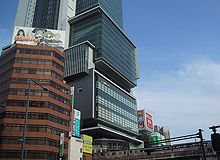 Shibuya HIKARIE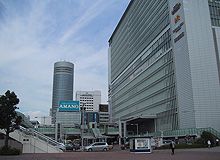 Shinyokohama St.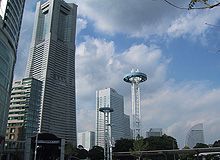 Yokohama Minatomirai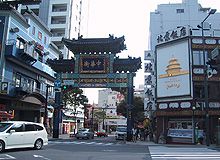 Yokohama China Town

To Top