Welcome to Boute Japan Website. We provide cheap, conveninet and comfortable full-furnished monthly studio type apartment with internet facility.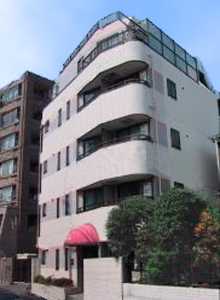 Boute Hiyoshi Chez Moi
Advantage of Boute Hiyoshi Chez Moi
Only two minutes from Hiyoshi Station
Many convenience store and restaurant are very near.
Low price guarantee,no key money,
no deposit, no guarantor
Rent, utility fee 300yen/d, cleaning fee only.
Internet fee free, first month rent only at check-in time.
Caretaker stay, Entrance auto rock
Easy check in at front of apartment.
Latest News
One Month Total Charge (Ten Thousand yen)
Type
A
C/E
A/B
D/F/G
Floor
B1
1-4
1-5
5/3
Rent
8.5
9.0
10
11
Utility
0.9
0.9
0.9
0.9
Internet
0
0
0
0
Cleaning
1
1
1
1
Total
10.4
10.9
11.8
12.9
Long stay discount:3%(3-12M),6%(over 12M)
You can see internal view of each room by click.
More detail information will be informed by mail.
Contact us
Boute Japan Limited
1-24-11 Hiyoshihoncho Kohokuku Yokohama Japan
TEL.   +81-45-544-6788
FAX.   +81-45-564-7170
E-mail.  boutehiyoshi@boutejp.co.jp

To top